Amateur Radio Station DJ2LR Munich Germany
Ulrich L. Rohde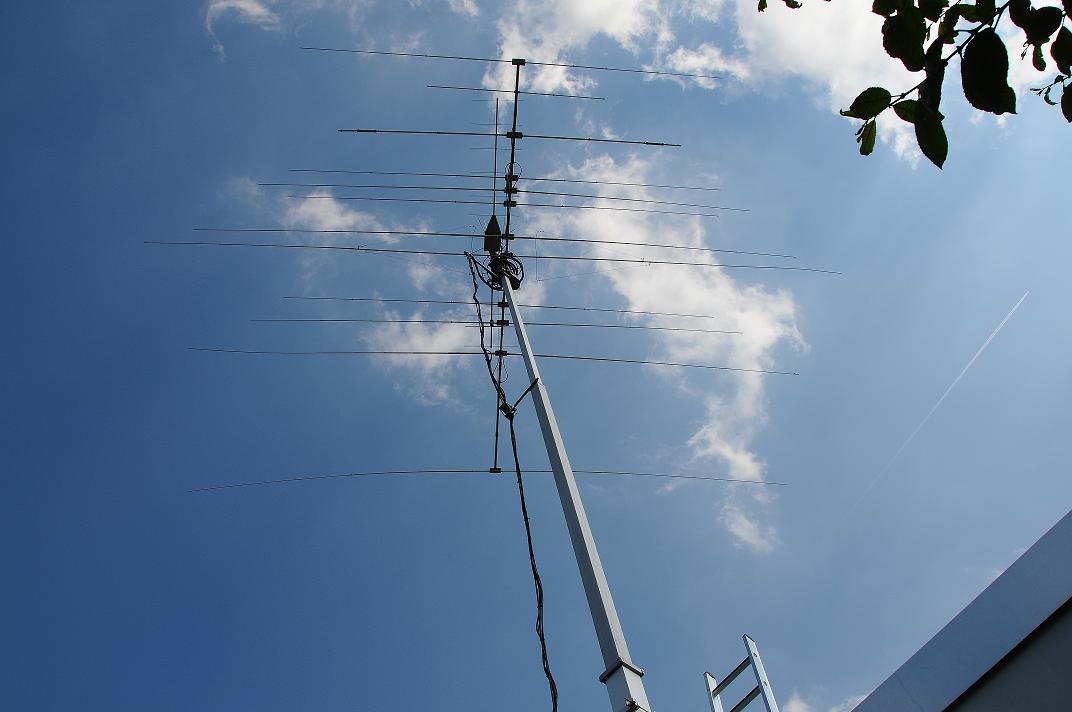 CQ DX with the FORCE 12 yagi from the southern outskirts of Munich, Bavaria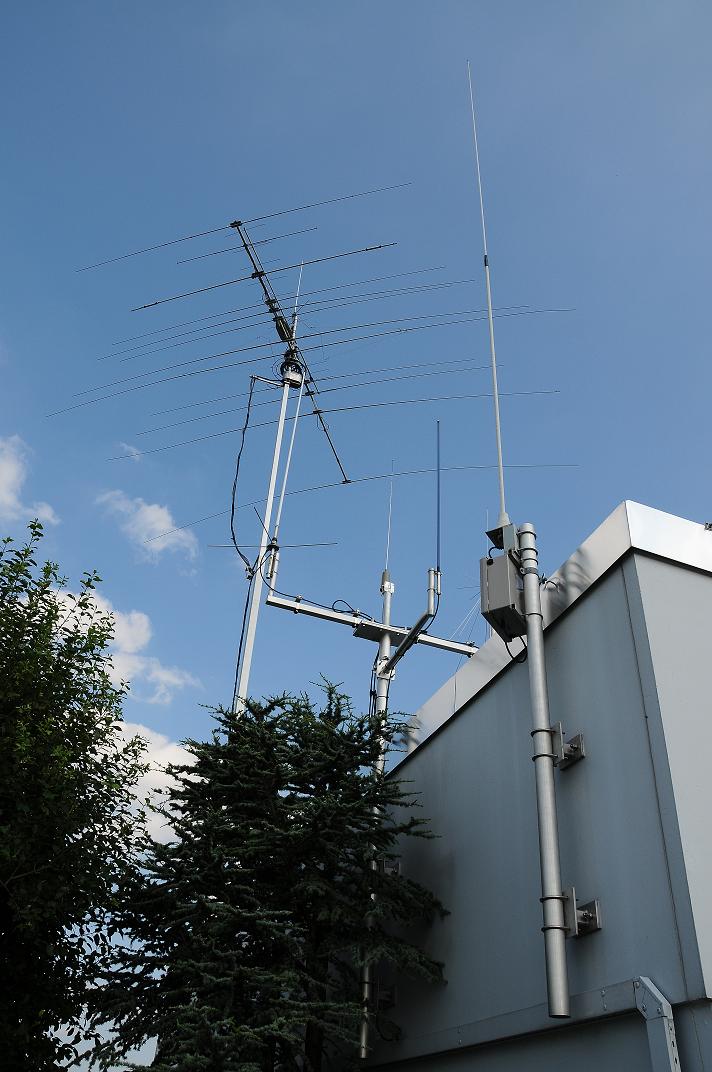 Besides the 12 element yagi for HF there are several VHF and UHF antennas
and a HF ship vertical with remote tuner.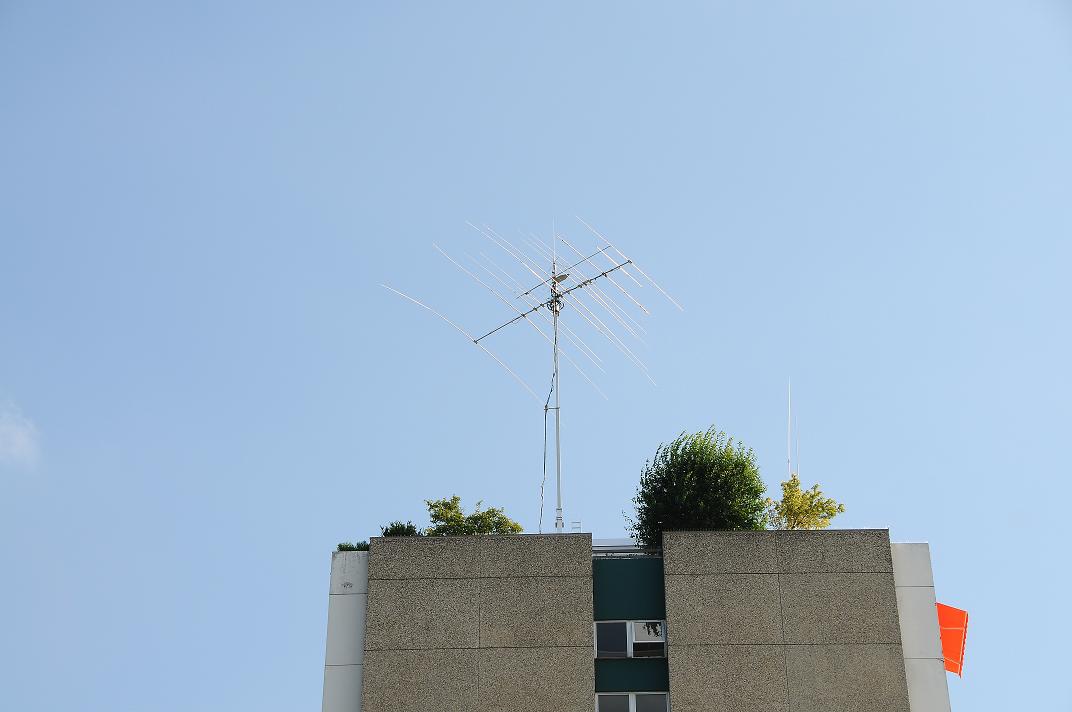 Although the antenna base is next to trees and bushes ......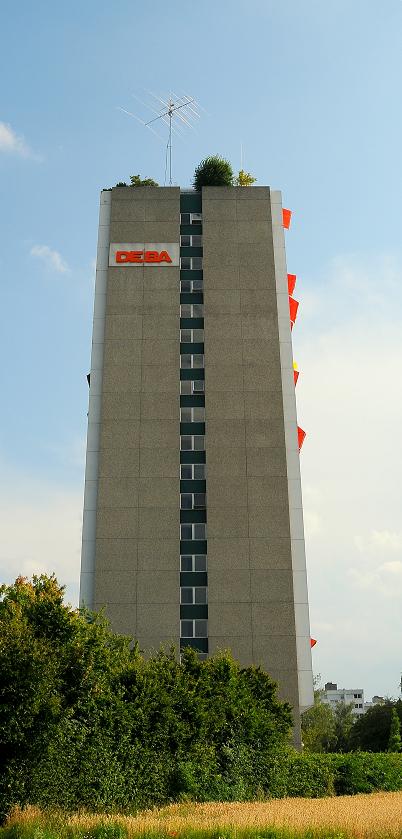 ... they are all above the station in the penthouse 20 floors up!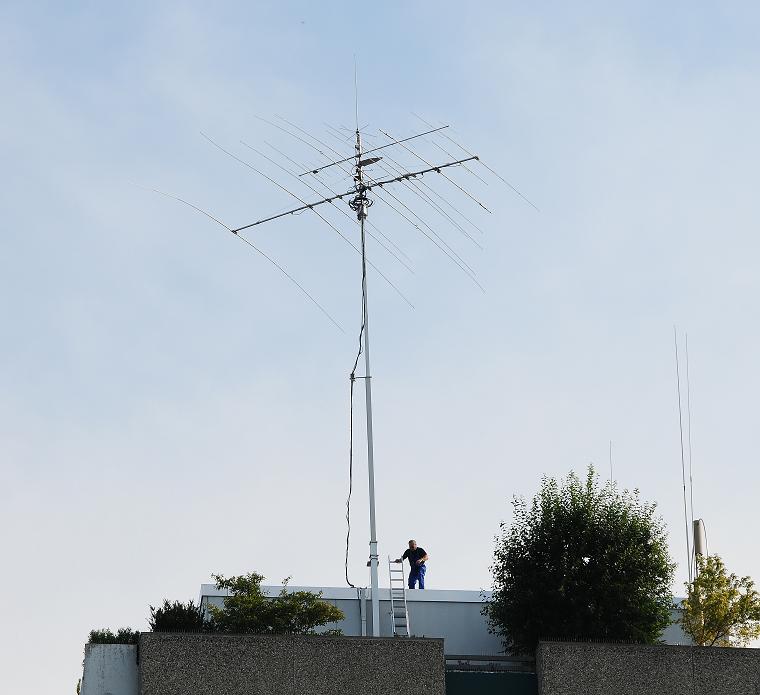 Access to the antenna base is via a ladder from the penthouse
garden -- a low wind day is appreciated.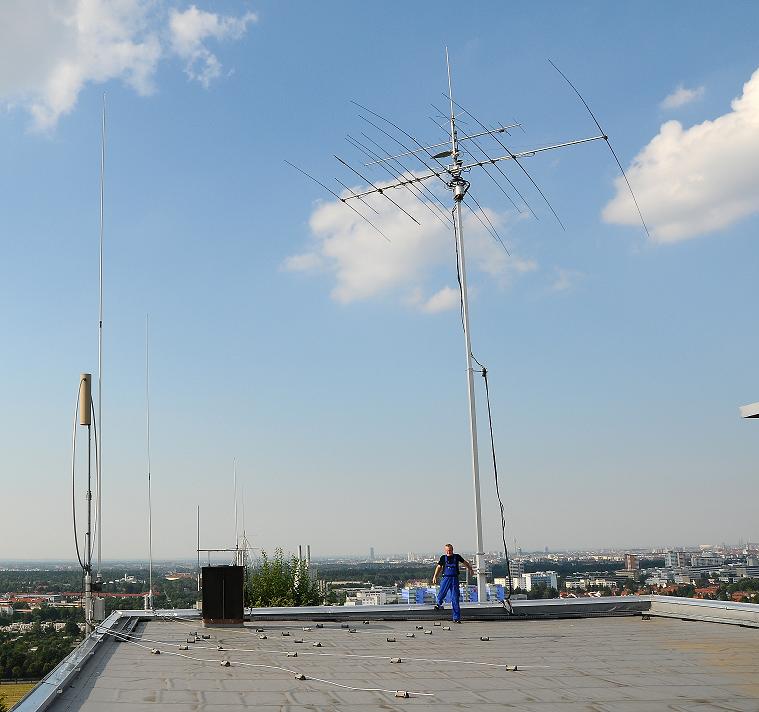 View of the counterpoises for the verticals and the City of Munich in the background.
If you look carefully you can see the Olympia Tower to the right of the yagi feedline.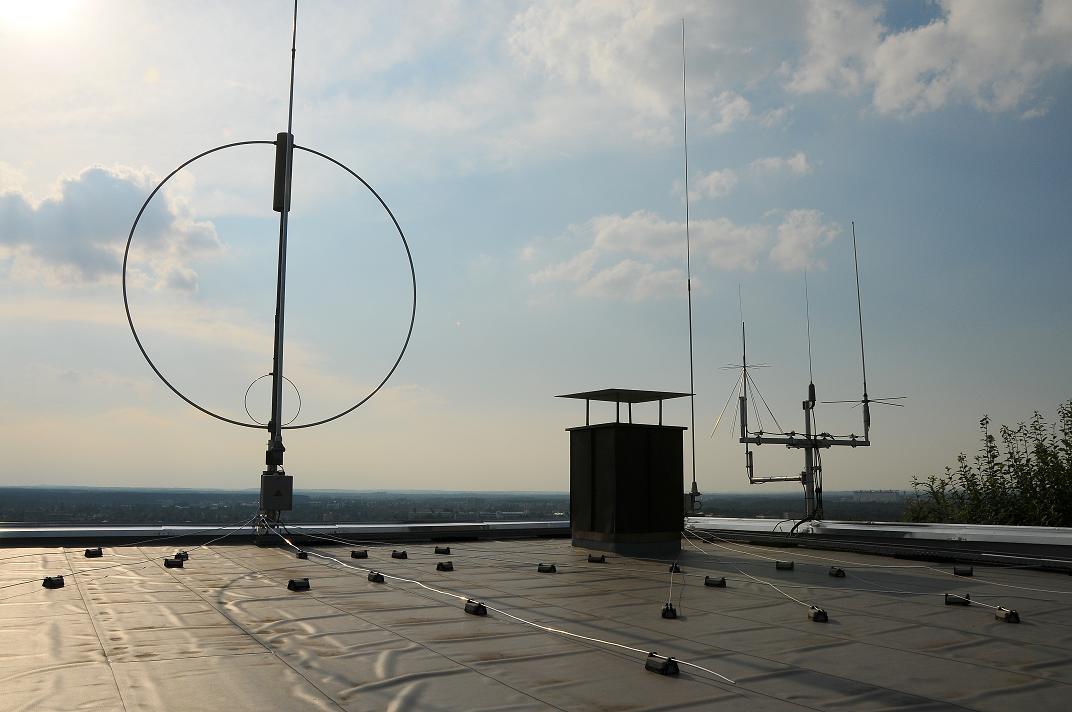 The antenna on the left is a magnetic loop antenna with the coupling loop on the bottom.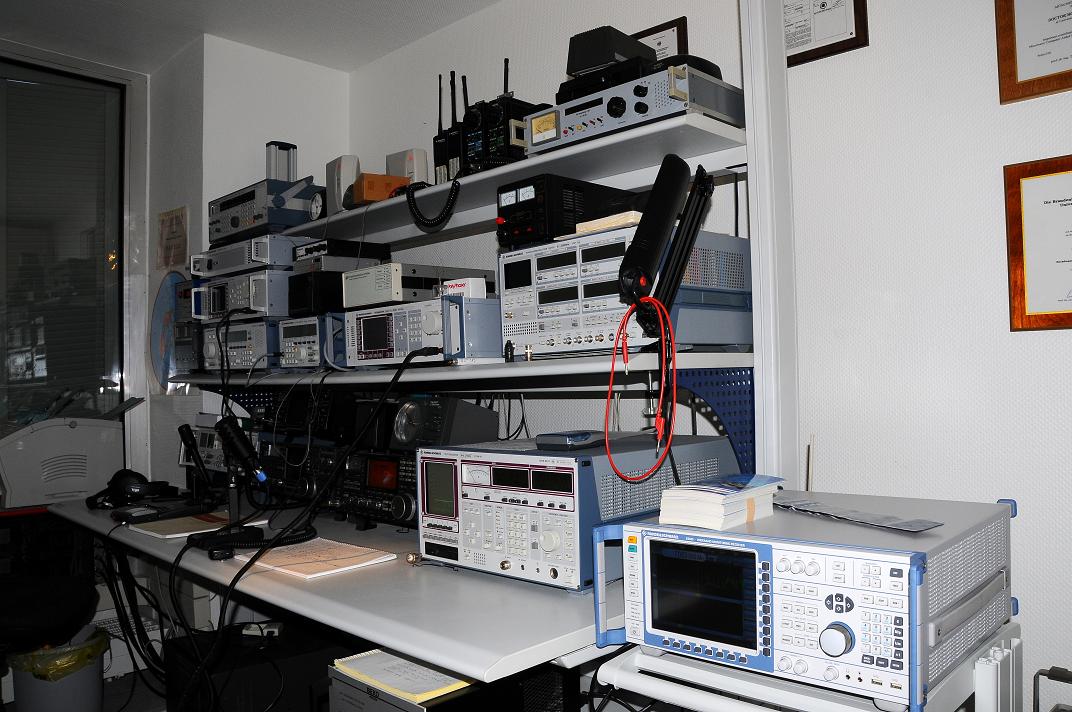 The operating position with ICOM 781, 970 and several Rohde&Schwarz XK2100 transceivers amongst other equipment.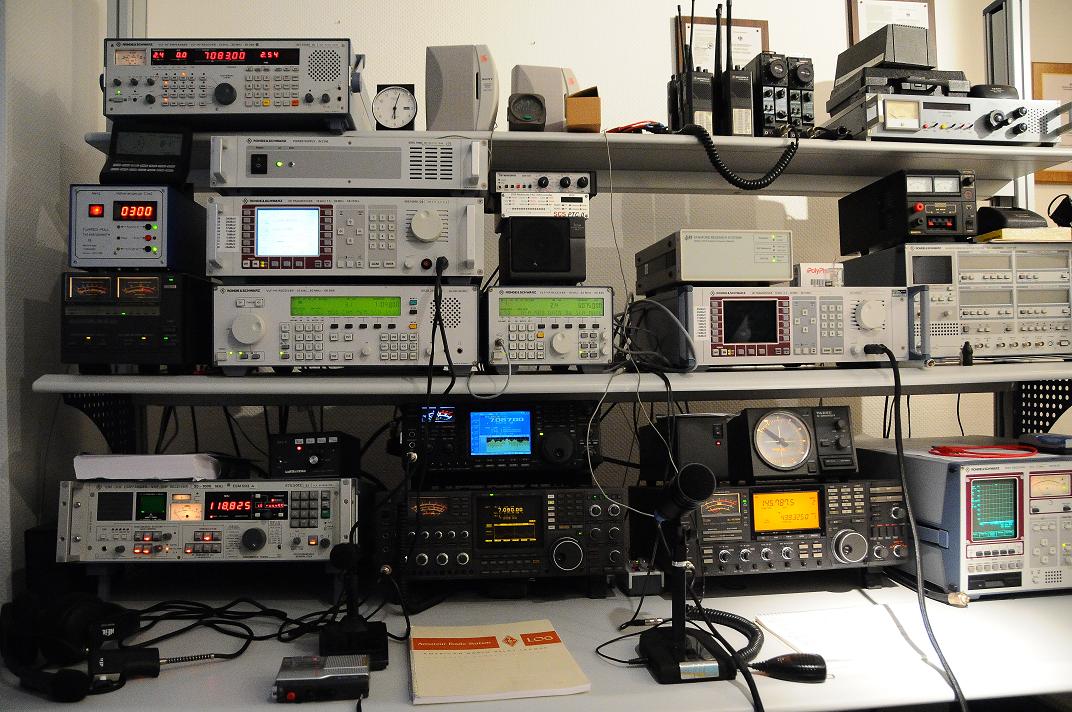 another view of the station with the ICOM 756 Pro on top of the IC781 and the IC500KL linear on the second shelf left. An atomic Rubidium frequency standard is on the second shelf near the center.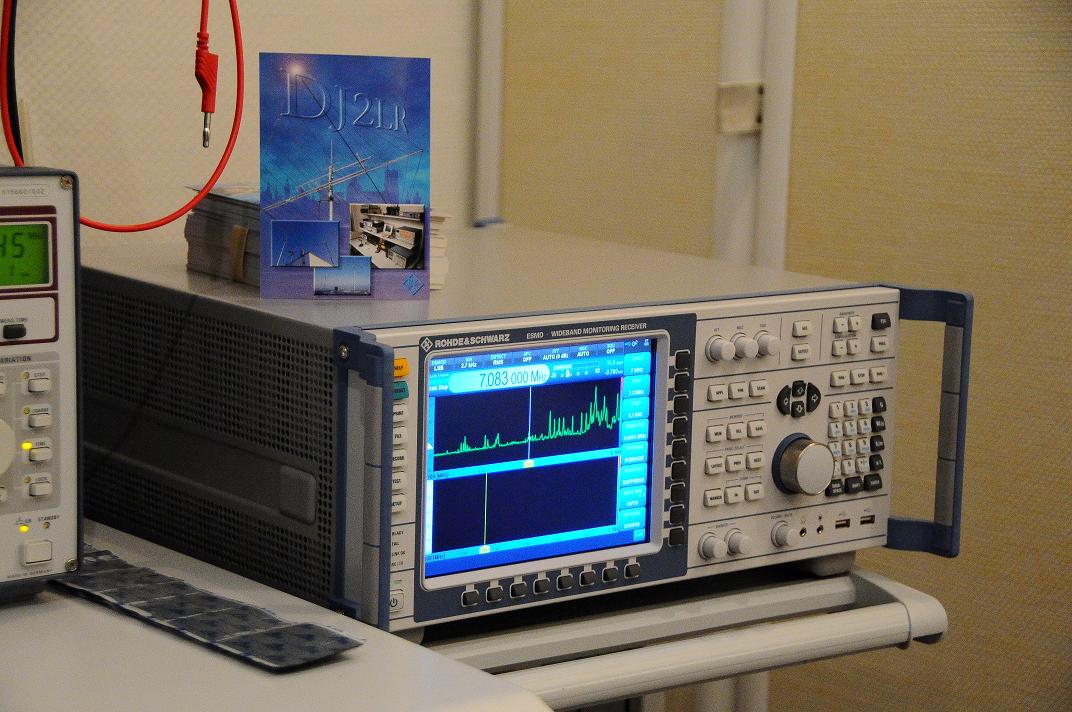 Rohde&Schwarz wide band monitoring receiver with band scope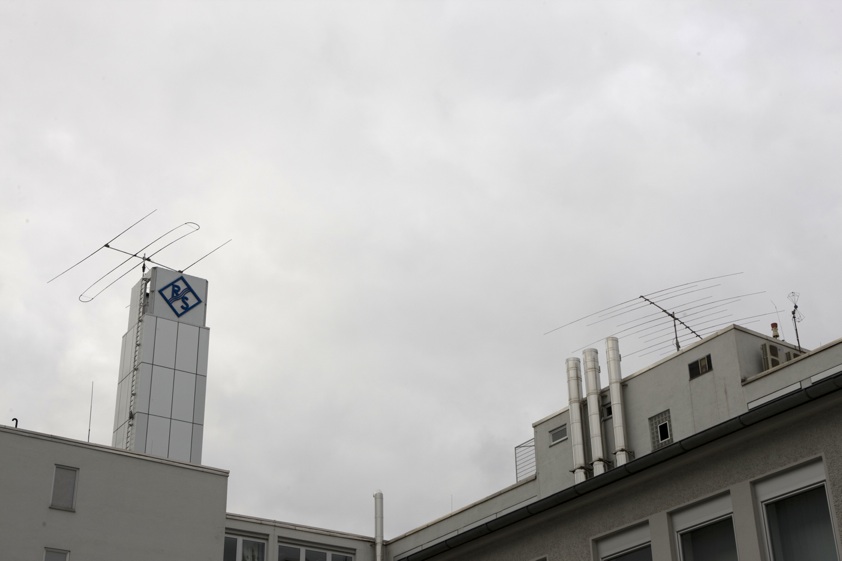 Meine Rohde & Schwarz Antennen Anlage, SteppIR im Vergleich zu einer 7 bis 30 MHZ log per Antenne und einer "sleeve" Antenne.
My Rohde&Schwarz antenna system, the SteppIR in comparison to a 7 to 50 MHz log periodic and a sleeve antenna.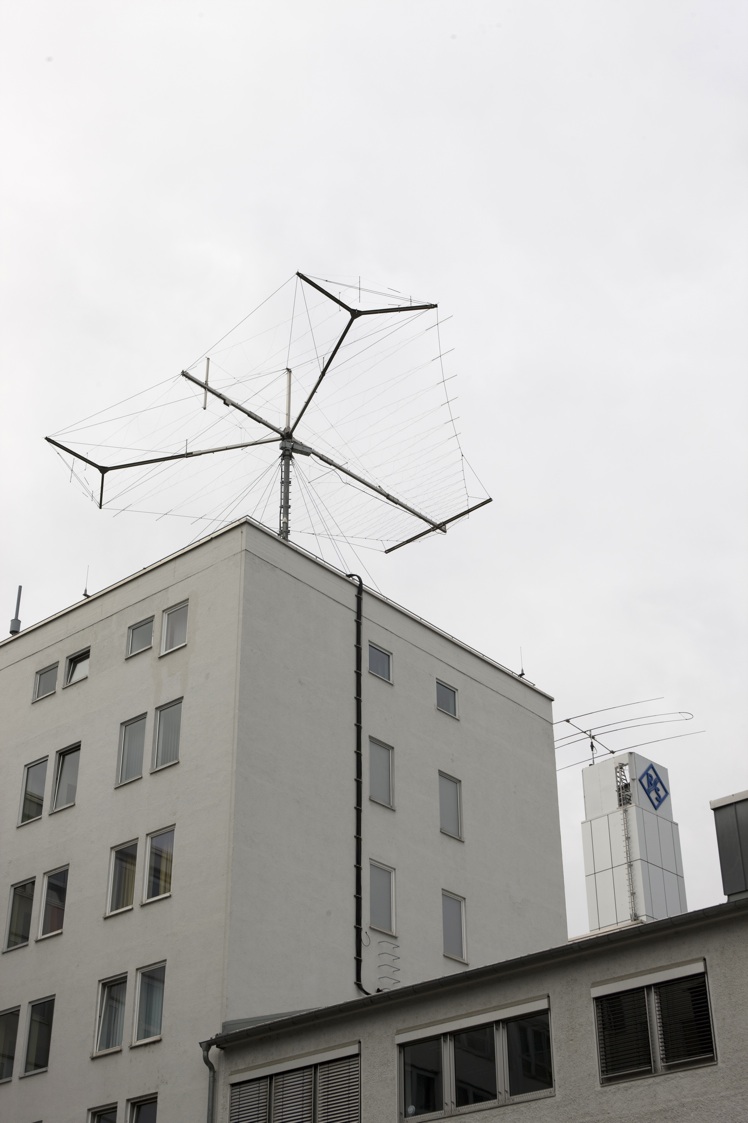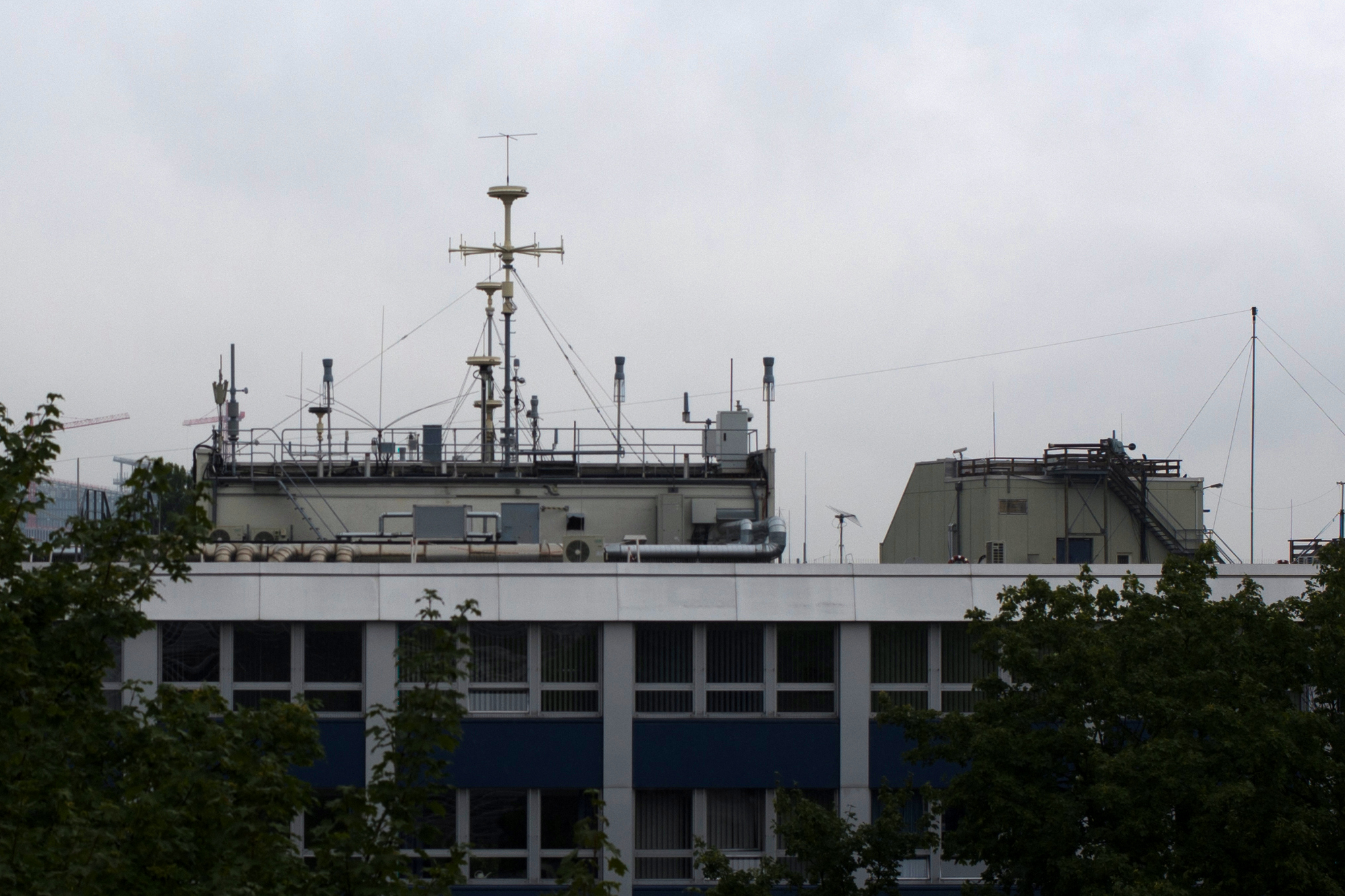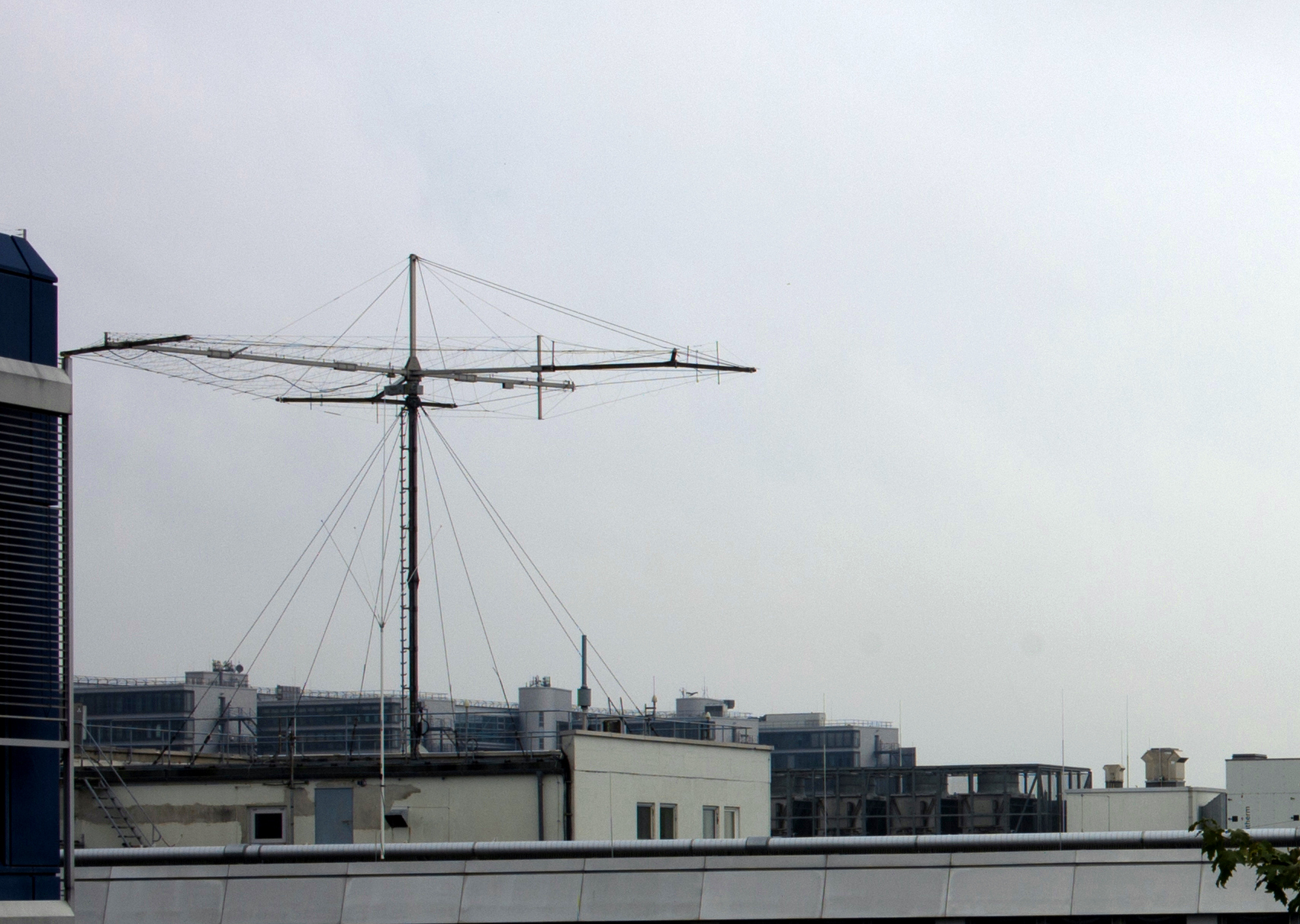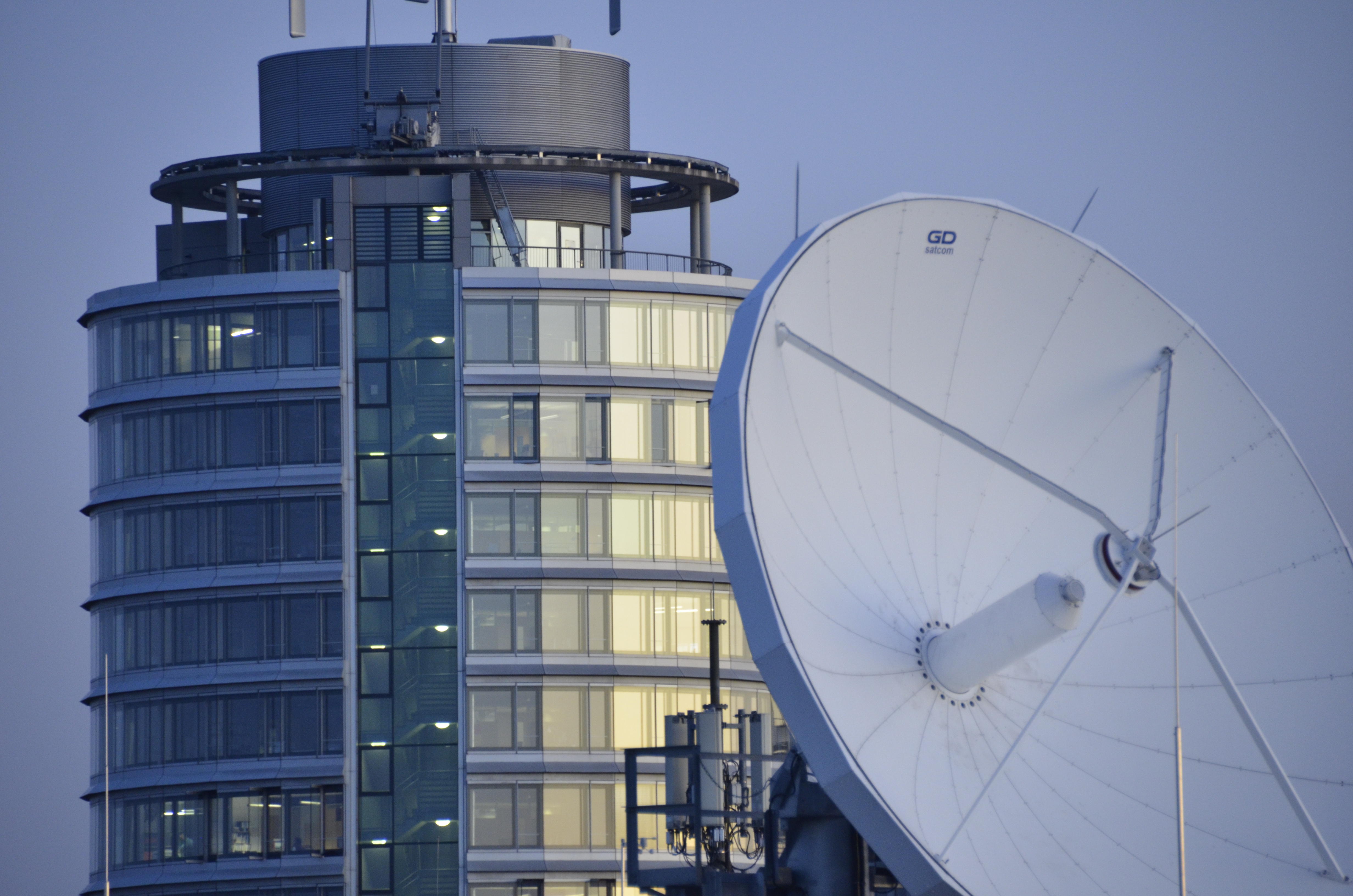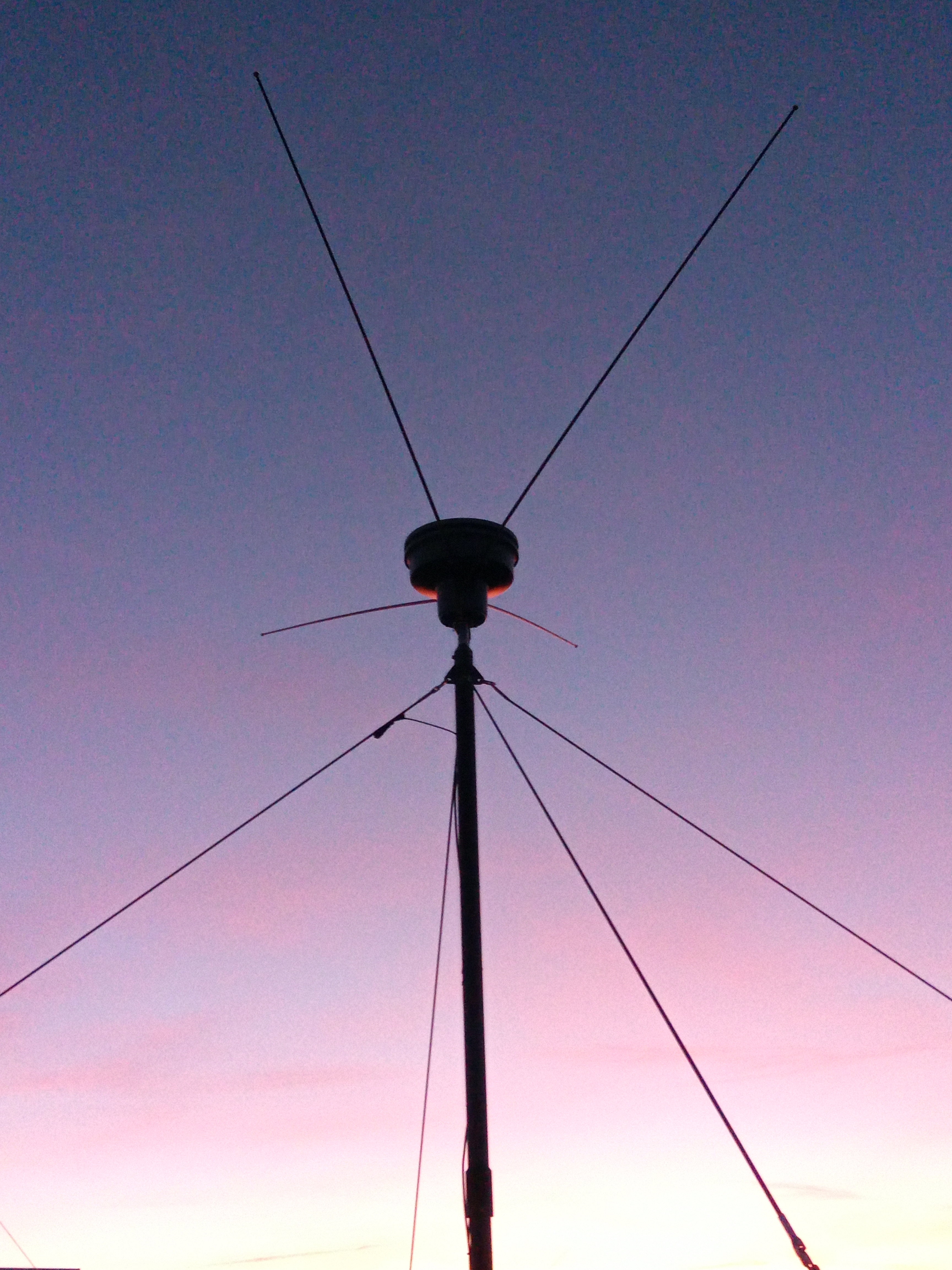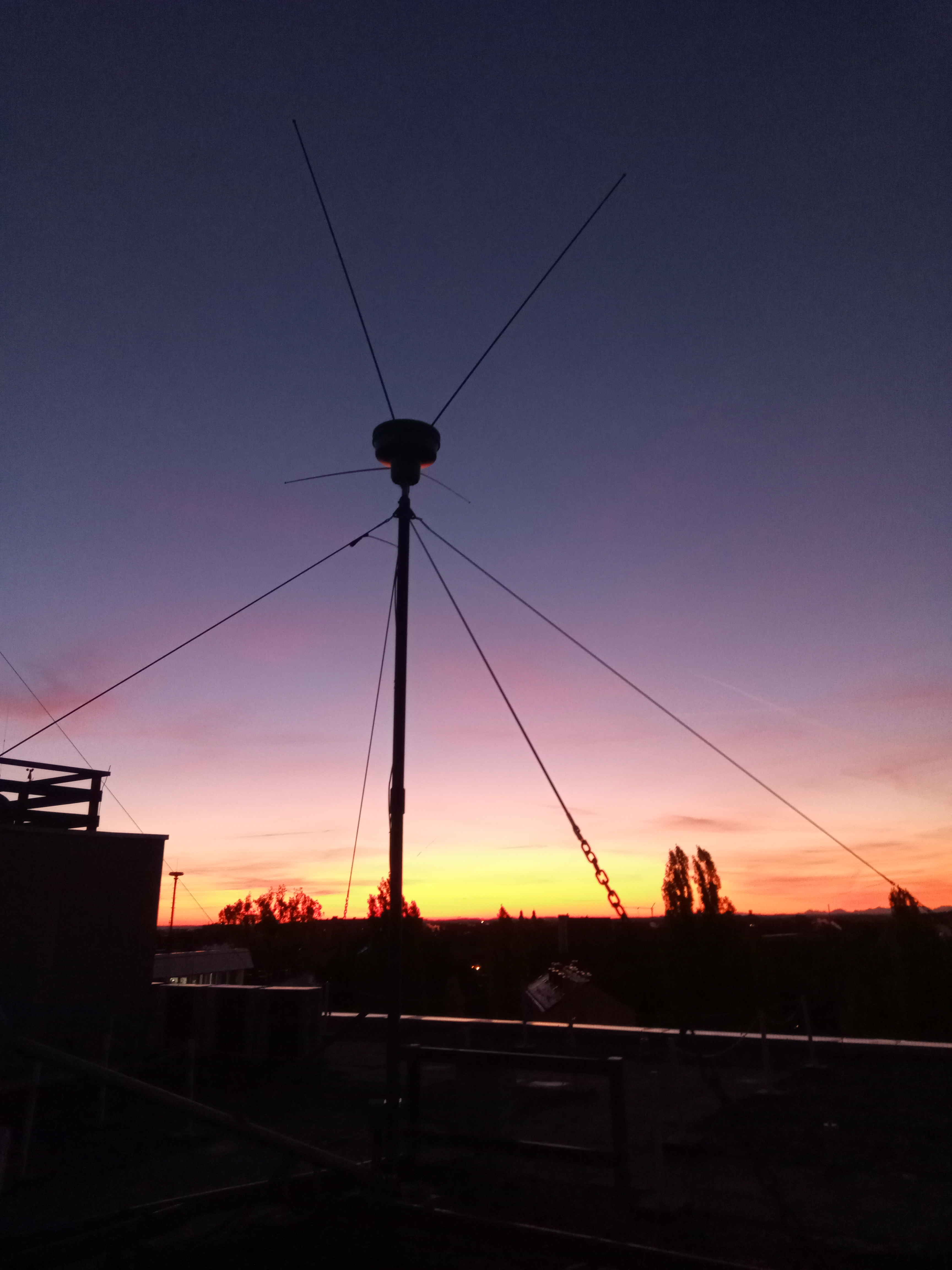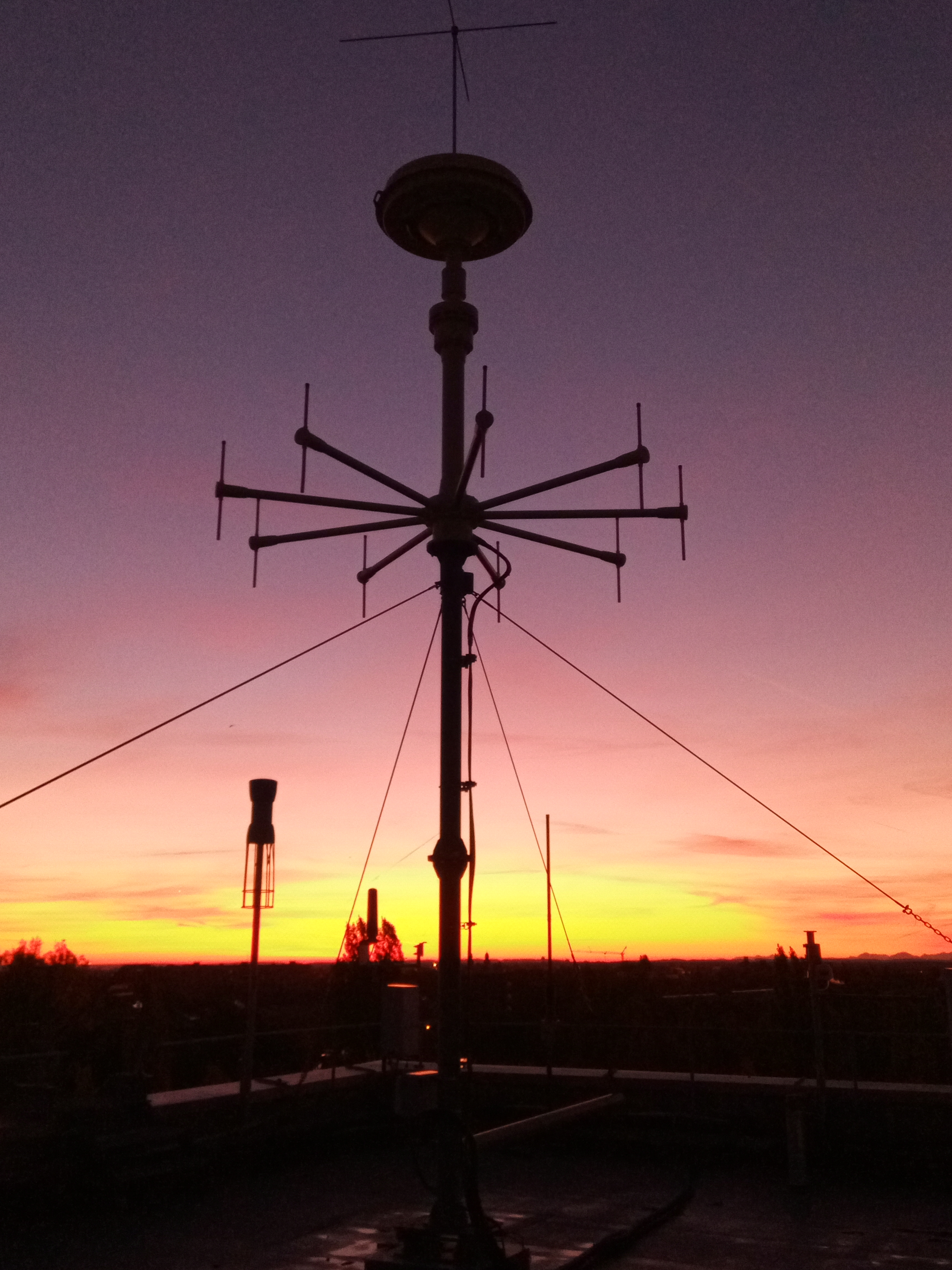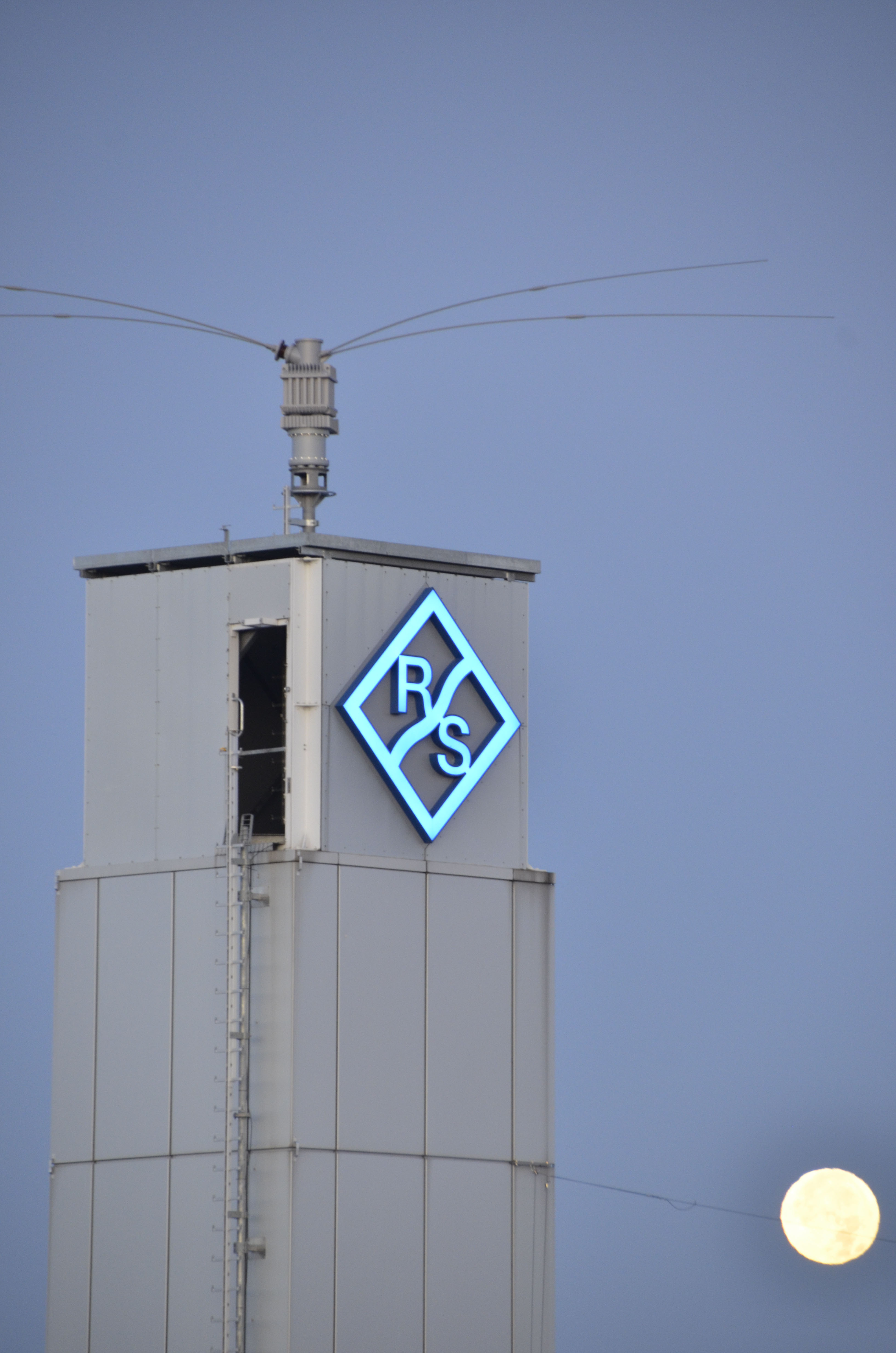 return to my home page
---